FAMOUS VENUES
Flow Productions travels around the world and has worked in some of the most well known arenas and stadiums. We made history and broken records in the top two famous venues in the United States.
AT&T STADIUM
​Flow Productions was a part of history on May 8th, 2021. Breaking the record for the largest indoor boxing crowd with 73,126 in attendance at the AT&T Stadium in Dallas, Texas.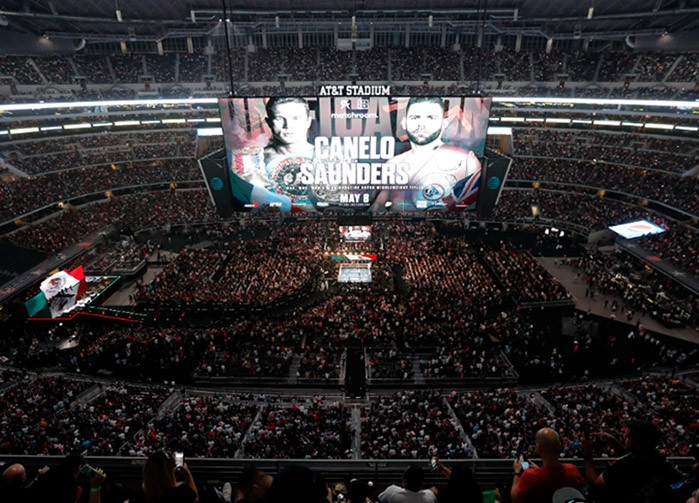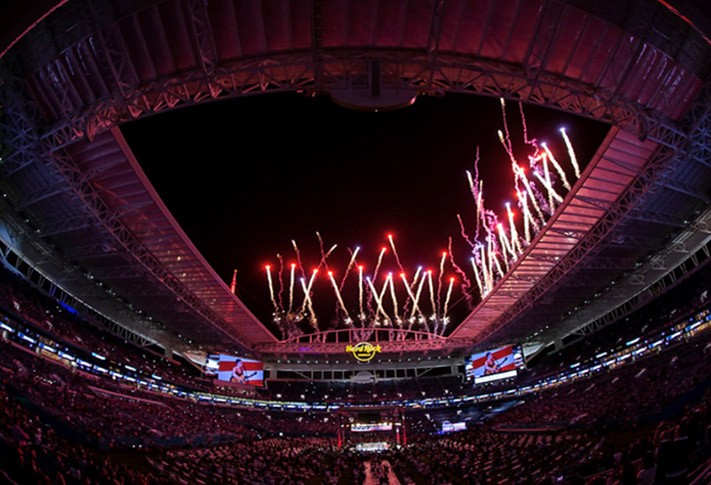 HARD ROCK STADIUM
Canelo vs Yildirim with Matchroom Boxing at the Hard Rock Stadium. ​ Flow Productions created the stage design, CADS, rendering, lighting, LED, audio, and worked closely with recording artist J Balvin to produce his world premiere of Ma'G.
MADISON SQUARE GARDEN
​Flow Productions was a part of history once again on April 30, 2022. Katie Taylor and Amanda Serrano were the first female headline in Madison Square Garden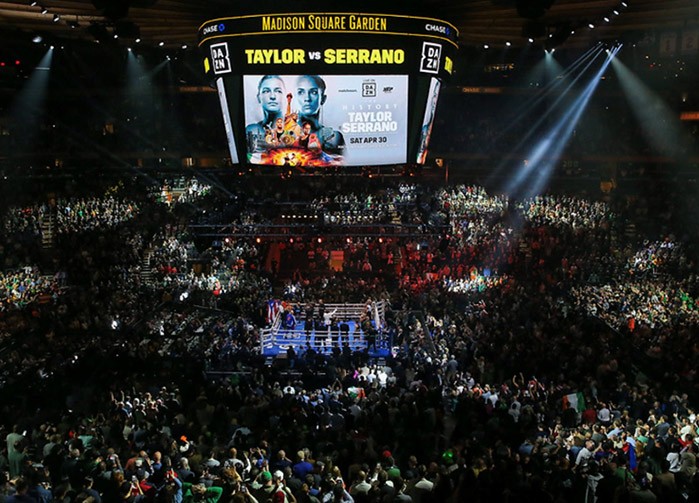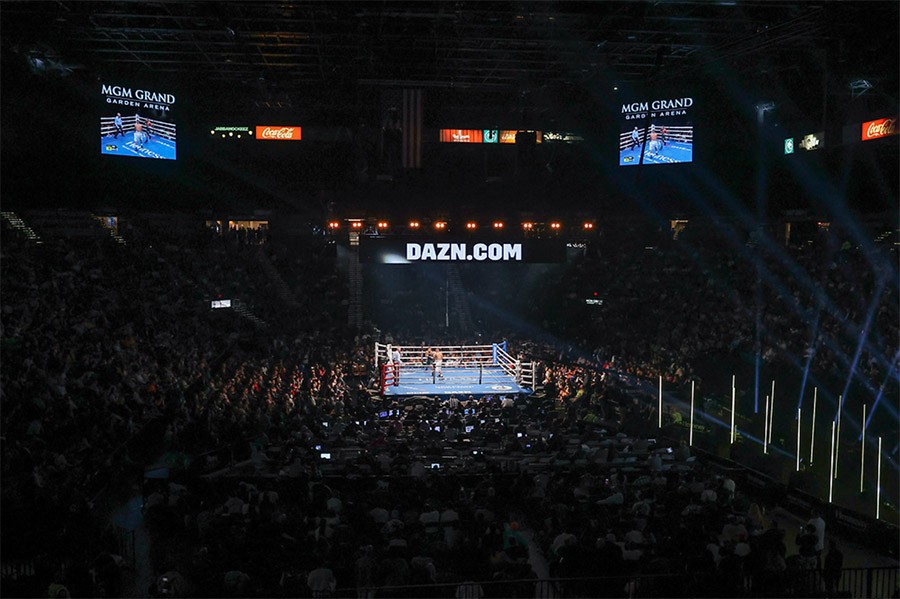 MGM GRAND GARDEN ARENA
Flow Production has taken part in multiple events at MGM Grand Garden Arena. This arena is known to hosting hundreds of events since 1993.